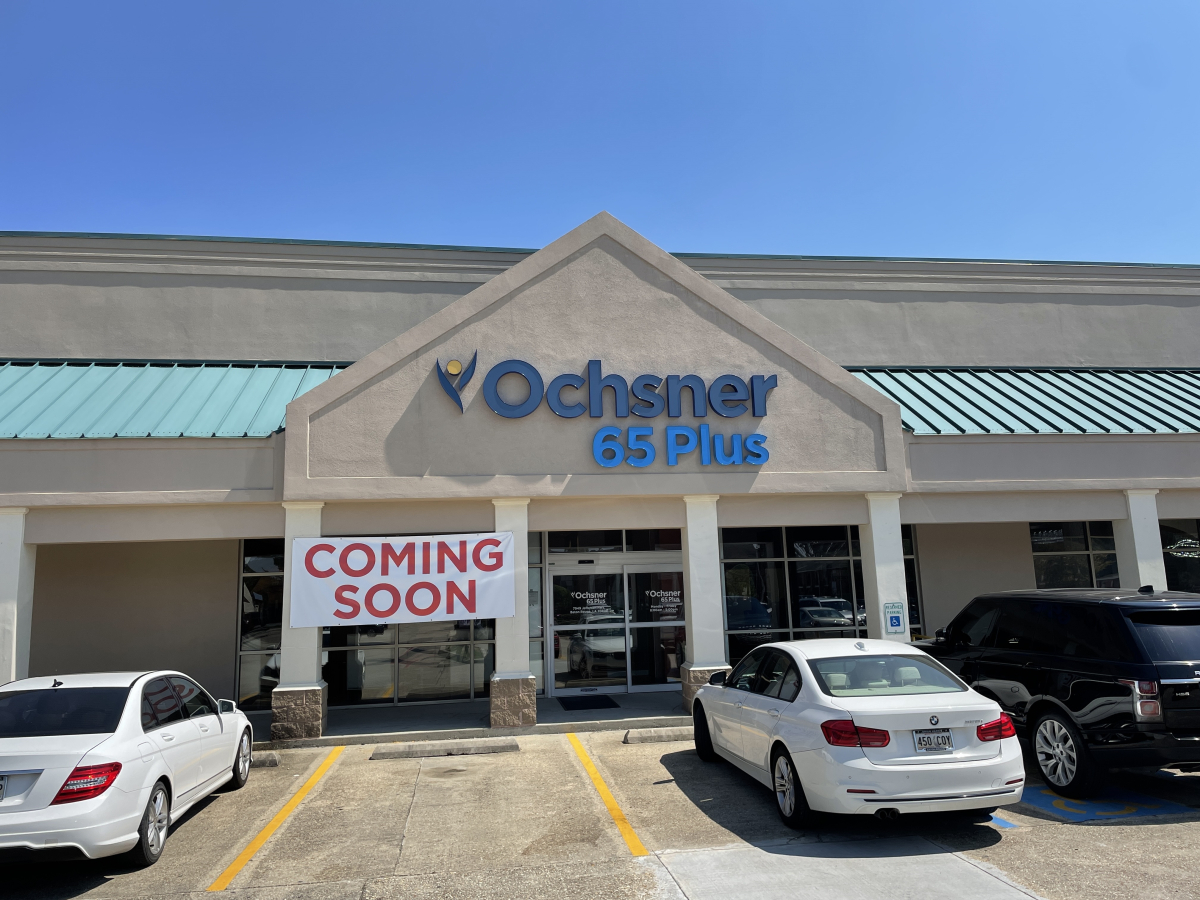 Ochsner Baton Rouge will begin accepting patients on Sept. 27 for Ochsner 65 Plus – Bocage at 7949 Jefferson Highway, Suite B.
A new patient-care concept from Ochsner, the clinic is a destination for patients 65 and over. It is designed to include a primary care clinic, gym, and a community center for socializing in a safe, comfortable, and caring environment. 
The 11,844-square-foot facility represents an investment of $3.15 million.
"Ochsner Health is dedicated to caring for all patient populations across the greater Baton Rouge region," stated Chuck Daigle, CEO, Ochsner Baton Rouge. "Ochsner 65 Plus is a special setting for patients. It provides older adults with a customized care team dedicated to their unique needs and focused on those things most important to patients."
Ochsner 65 Plus visits are typically longer than traditional primary care visits, allowing patients to schedule physician appointments up to an hour. The clinic also offers same-day and next-day appointment scheduling. Patients and their care teams get to know one another, and family and friends are welcome.
Patients can also take advantage of wellness classes and social events. Healthcare offerings and community activities include:
-Arts and crafts
-Cooking demonstrations
-Card games
-Guest speakers
-Chair yoga
-Group fitness classes
-Immunizations
-Infusions
-Hearing and vision screening
Ochsner 65 Plus staff also help in obtaining difficult-to-acquire medications, assist with insurance, obtain financial assistance, and navigate digital health options.
Ochsner 65 Plus – Bocage accepts traditional Medicare and Medicare supplements, along with Medicare Advantage plans offered by Ochsner Health Plan, Humana, Peoples Health, and Blue Cross. Appointments can be scheduled online, and guided tours are available.